Description
This is improvement of original module by deadcow. Original version of the module is available here: click here. This extension allows you to automatically generate SEO keywords in various website description categories.
If you are looking for our Seo URL Keyword Generator for OpenCart 3.x versions - click here.
Features
This module will automatically generate: ✔ products SEO keywords ✔ categories SEO keywords ✔ manufacturers SEO keywords ✔ products meta keywords ✔ categories meta keywords ✔ products tags.
Empty tags are not inserted;
Added latvian language;
Supports OpenCart versions 2.x;
Keywords are generated as is - without transliteration of UTF-8 encoded text to US-ASCII.
Demonstration
Demo available:
User: demo
Password: demo
Screenshots
SEO URL Keyword Generator Extension Settings Screenshot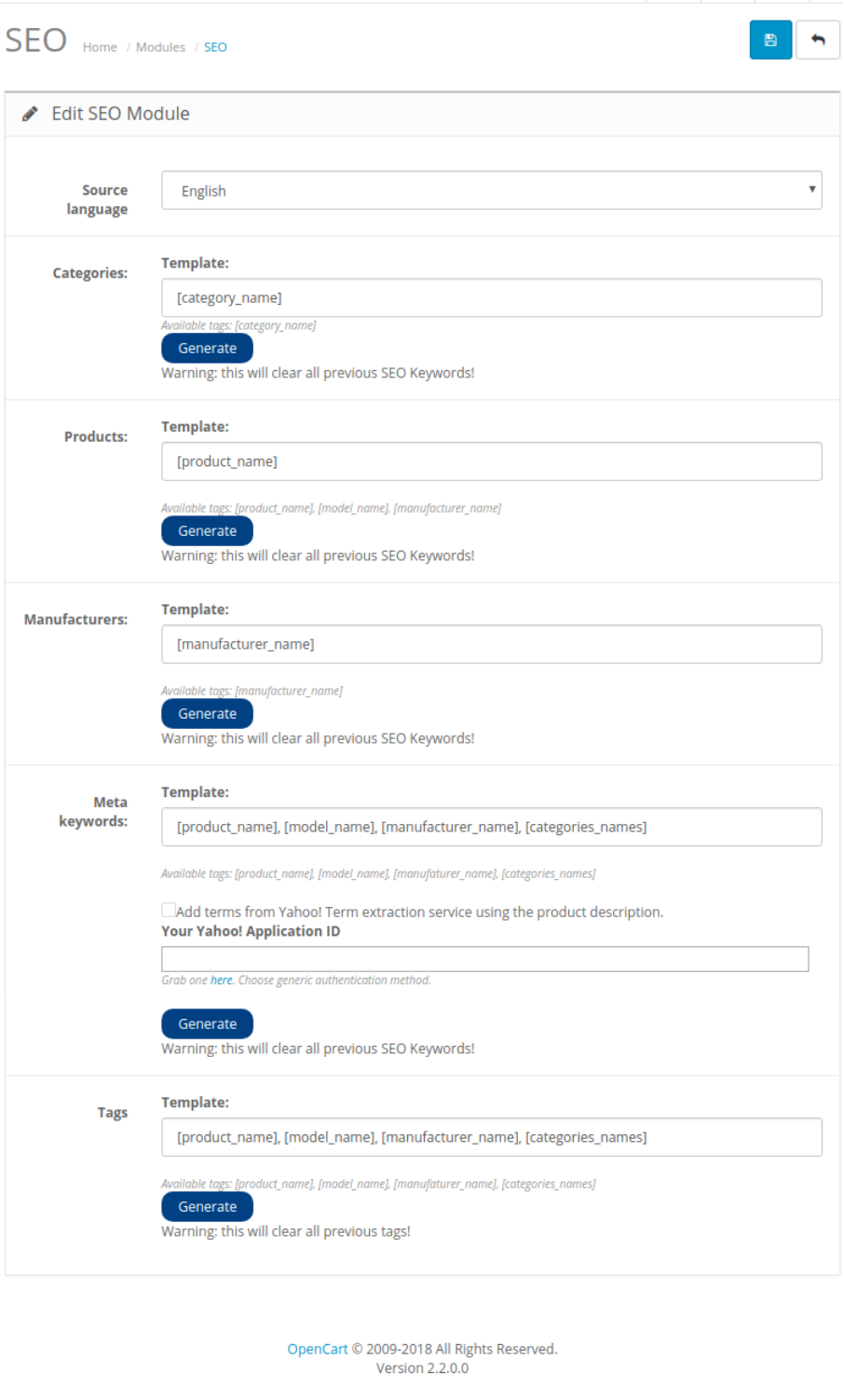 Documentation
Click here to access documentation.
Support
Submit your request at partneris.lv contact form.
Specification
OpenCart versions supported
2.0.0.0 - 2.2.0.0
Technical support length
12 months
SEO URL and Keyword Generator Module for OpenCart 2.x
Product code:

Seo-keyword-generator-2x