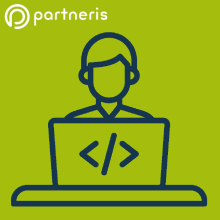 At our company, we specialize in creating custom solutions that cater to the unique requirements and preferences of our customers' online stores. Our experienced team of developers has a deep understanding of the OpenCart platform, and we are dedicated to delivering high-quality, cost-effective solutions that enhance the functionality and visual appeal of your store.
Whether you're looking to improve your store's performance, add new features, or optimize its design, we can provide the best possible solution tailored to your specific needs. We work closely with our clients to understand their requirements and develop effective solutions that help them succeed in the highly competitive online marketplace.

Our commitment to providing exceptional service and support to our clients means that we are equipped to handle projects of any size or complexity. If you don't find an existing extension that meets your needs, our team can create a custom extension that perfectly matches your requirements.

Overall, we are focused on delivering customized solutions for our clients' online stores that help them achieve their business goals. With our expertise in OpenCart extension development, we are equipped to handle any challenge and provide our clients with the best possible solutions.

There are no products to list in this category.