Description
This "OpenCart" data feed module allows you to feed all your products to the product comparison service Hinnavaatlus.ee.
If you are looking for our Hinnavaatlus.ee Product Feed extension for OpenCart 3.x - click here.
Features
Enable/disable the module;
Enable/disable product quantity display in the feed;
SEO URL rewrite in feed links if enabled in store;
Possibility to exclude categories that you do not wish to feed;
Possibility to modify price for the feed (price multiplier);
Set security code in the link so that no-one can read data except the ones who know the link;
Hide Products with Quantity=0;
Source language;
Sorting of Categories by category level, if multiple categories exist;
Support Cron Job;
Supports OpenCart versions 2.x;
Extension does not overwrite any OpenCart or theme file.
Demonstration
Demo available:
User: demo
Password: demo
Screenshots
Hinnavaatlus.ee Product Feed Extension Settings Screenshot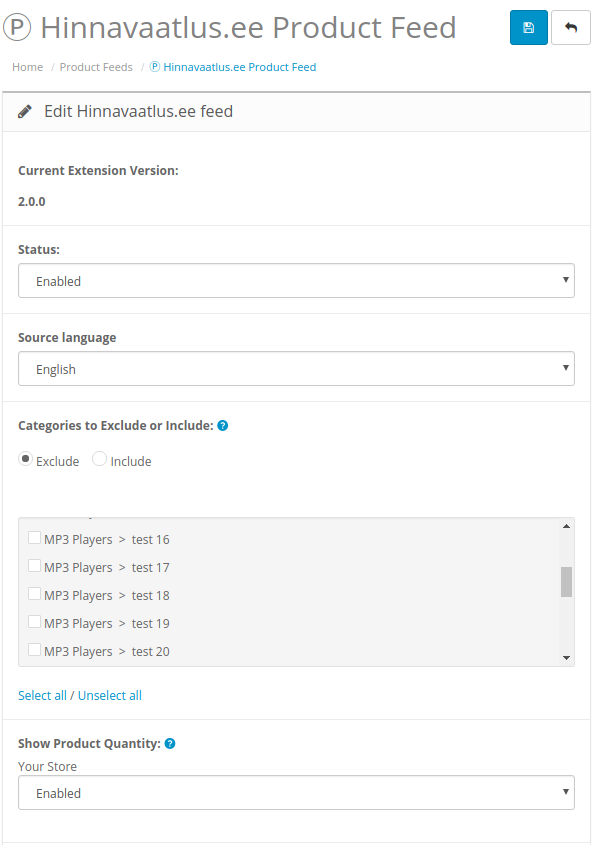 Hinnavaatlus.ee Product Feed Extension Settings continued Screenshot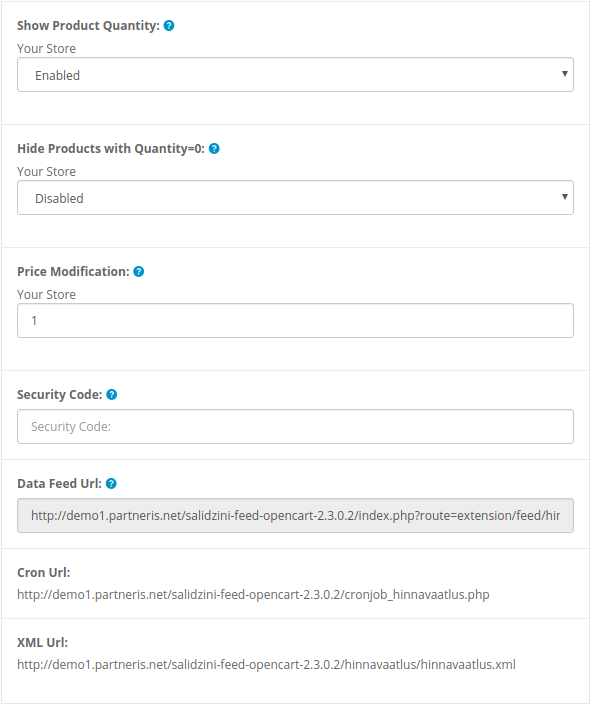 Hinnavaatlus.ee Data Feed Example Screenshot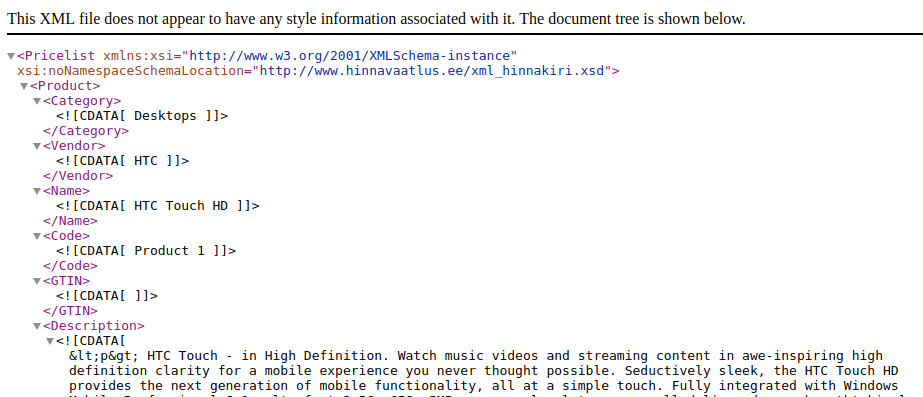 Documentation
Click here to access documentation.
Support
Submit your request at partneris.lv contact form.
Specification
OpenCart versions supported
2.0.0.0 - 2.3.0.2
Technical support length
12 months
Hinnavaatlus.ee Product Feed for OpenCart 2.x
Product code:

hinnavaatlus.ee product feed 2.x