Description
This extension allows you to add an energy label for the product, it also adds a datasheet. Energy labels help consumers save money by choosing products that consume less energy. The new energy efficiency labels came into effect (in Latvia) on March 1st, 2021, you can get acquainted with them here.
Features
Supports OpenCart versions 3.x;

Enable/disable the extension;
Adding energy labels to products;
Adding datasheets to products;
Doesn't overwrite any OpenCart or theme files.
Demonstration
Demo available:
Journal 3
Default OpenCart theme
Front screenshot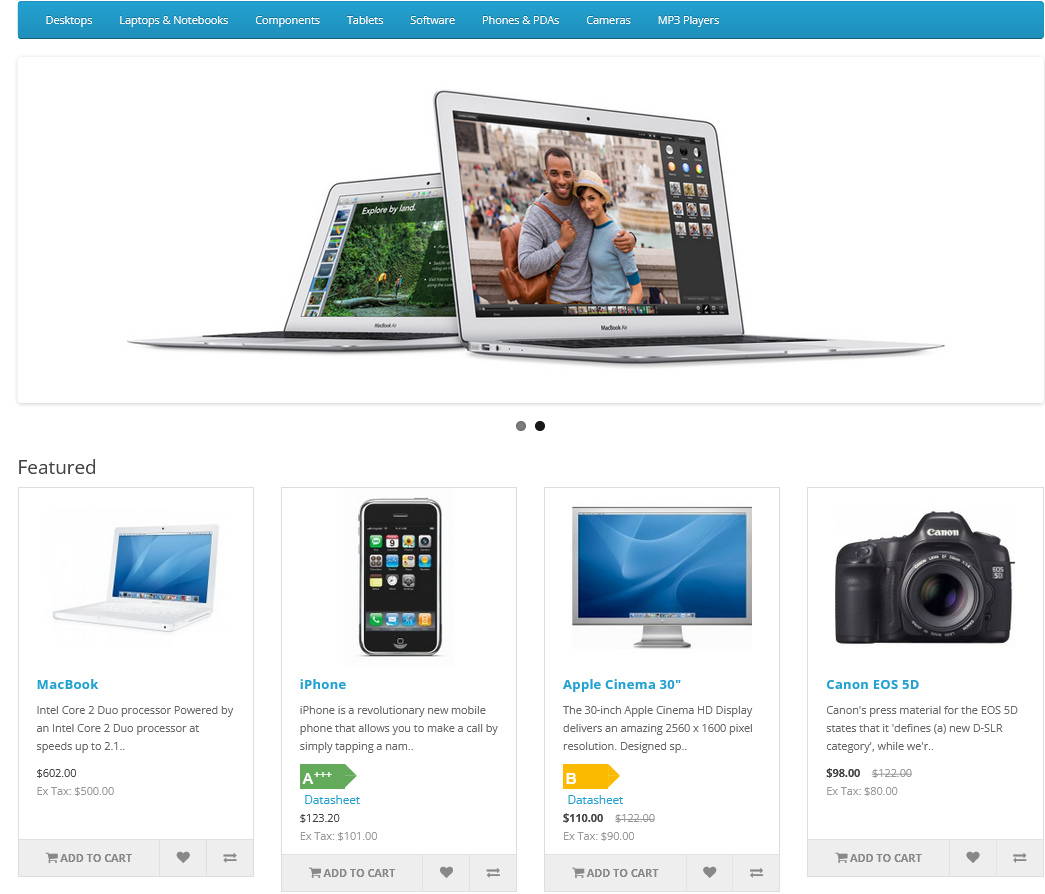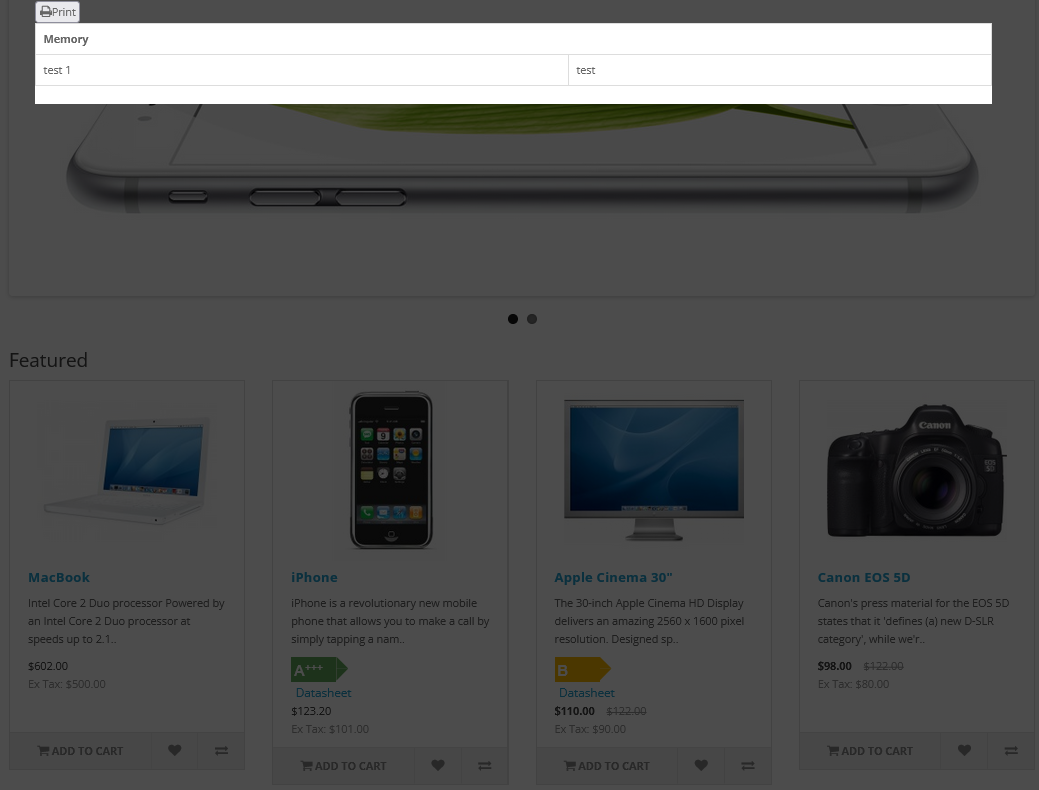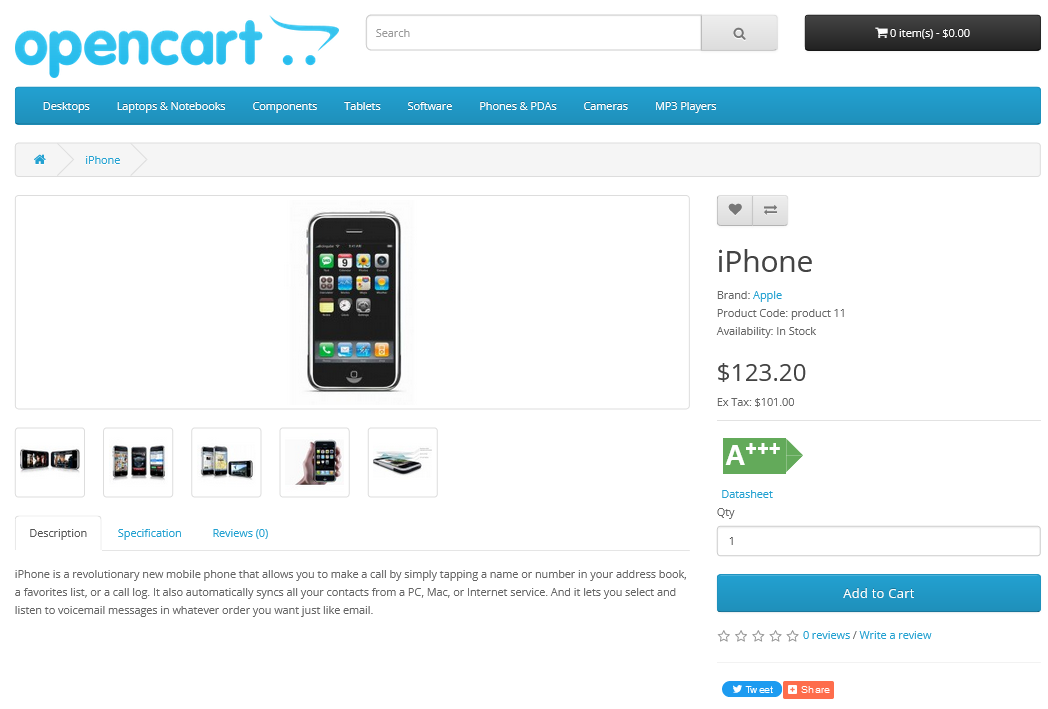 Admin screenshots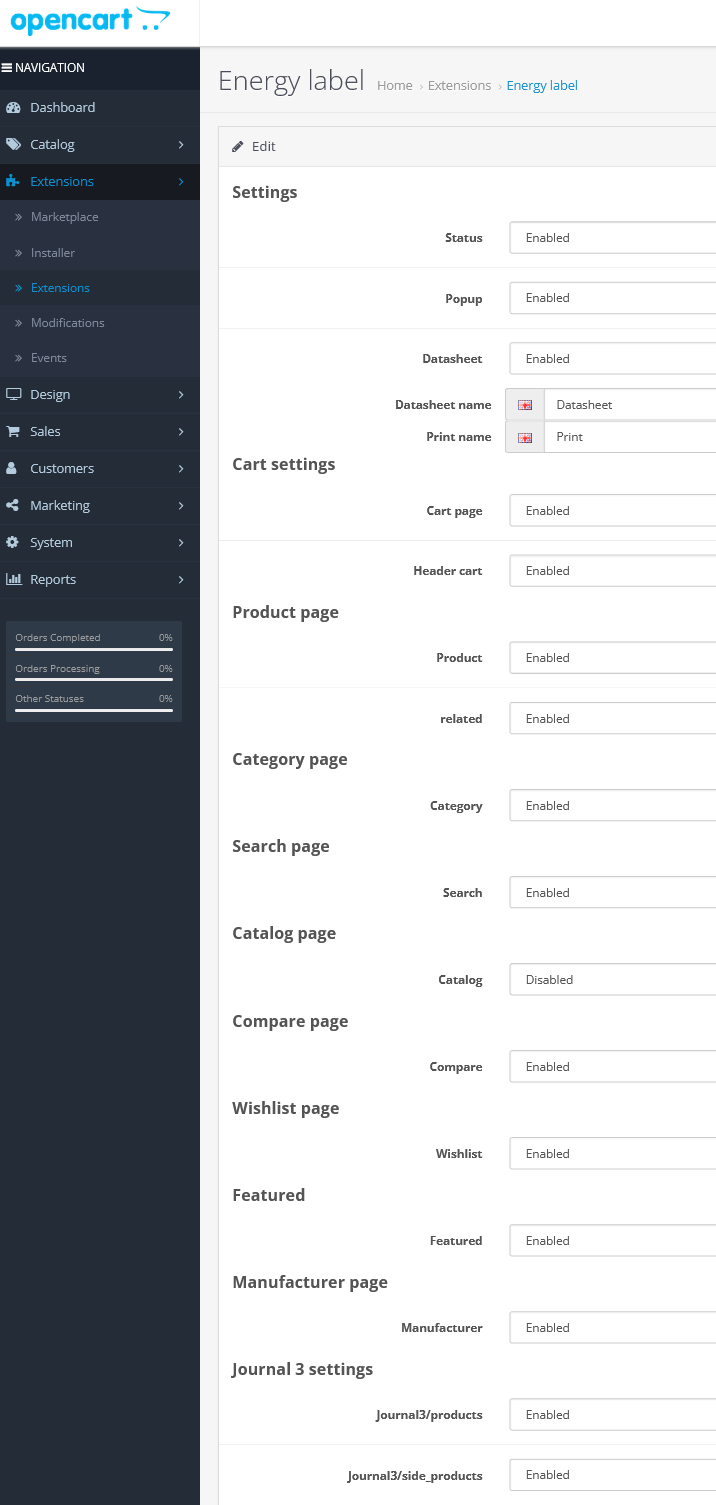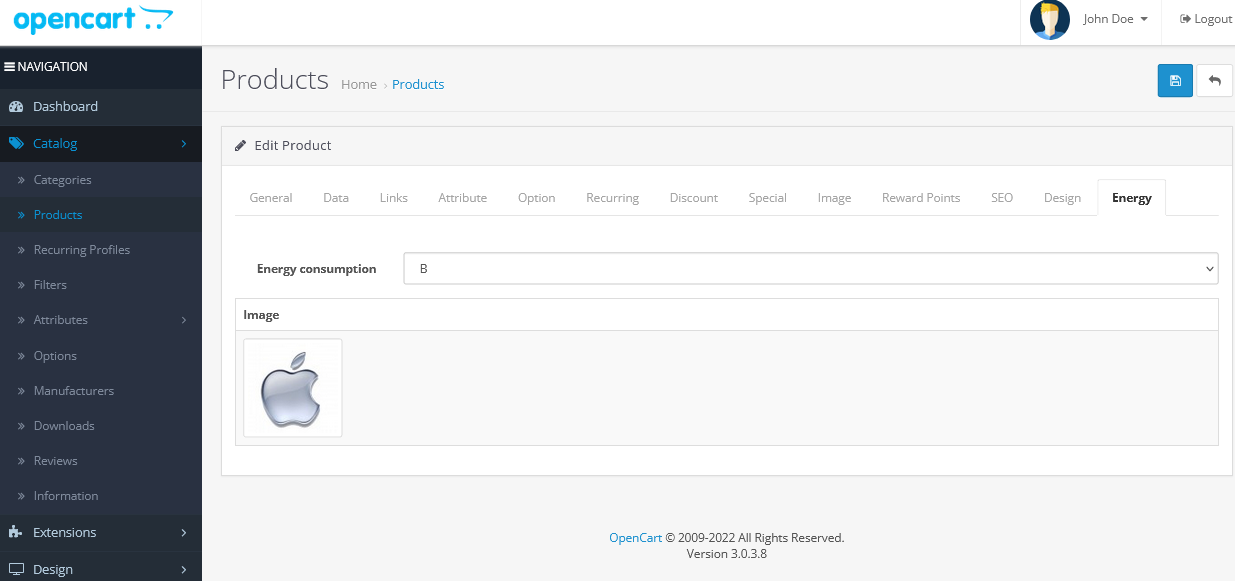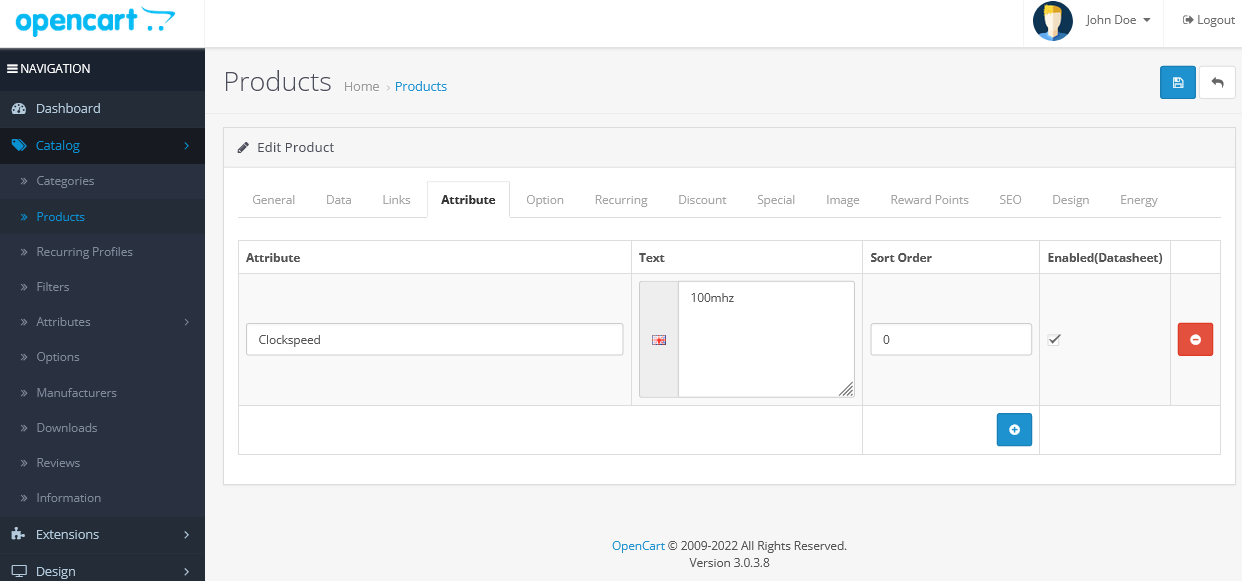 Documentation
Click here to access documentation.
Support
Submit your request at Partneris Contact Form.
Specification
OpenCart versions supported
3.0.3.8, 3.0.3.7., 3.0.3.6., 3.0.3.5., 3.0.3.4., 3.0.3.3., 3.0.3.2., 3.0.3.1., 3.0.3.0
Technical support length
12 months
Energy efficiency module for OpenCart 3.x
Product code:

energy-efficiency-module